Stress Bundle - 4 Downloads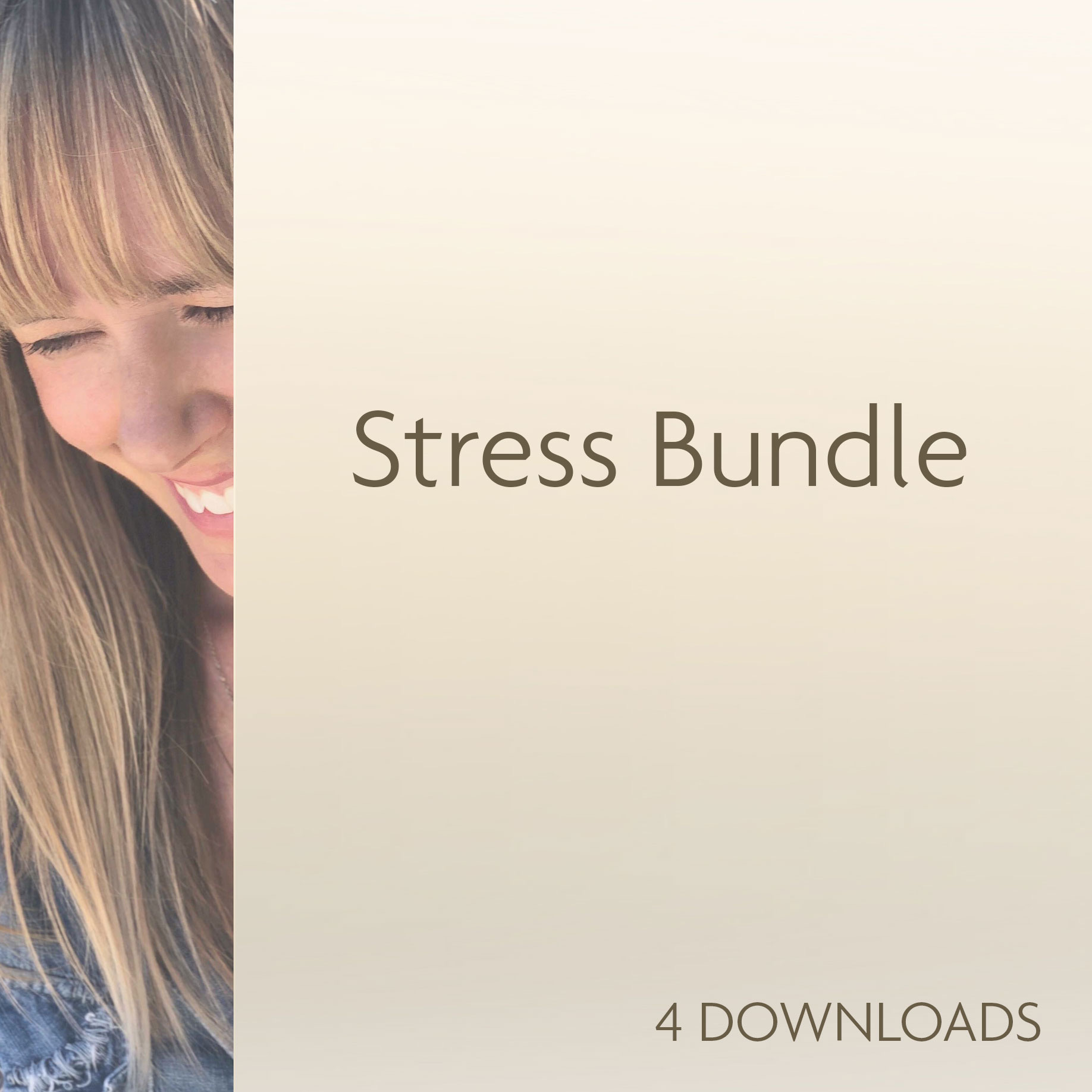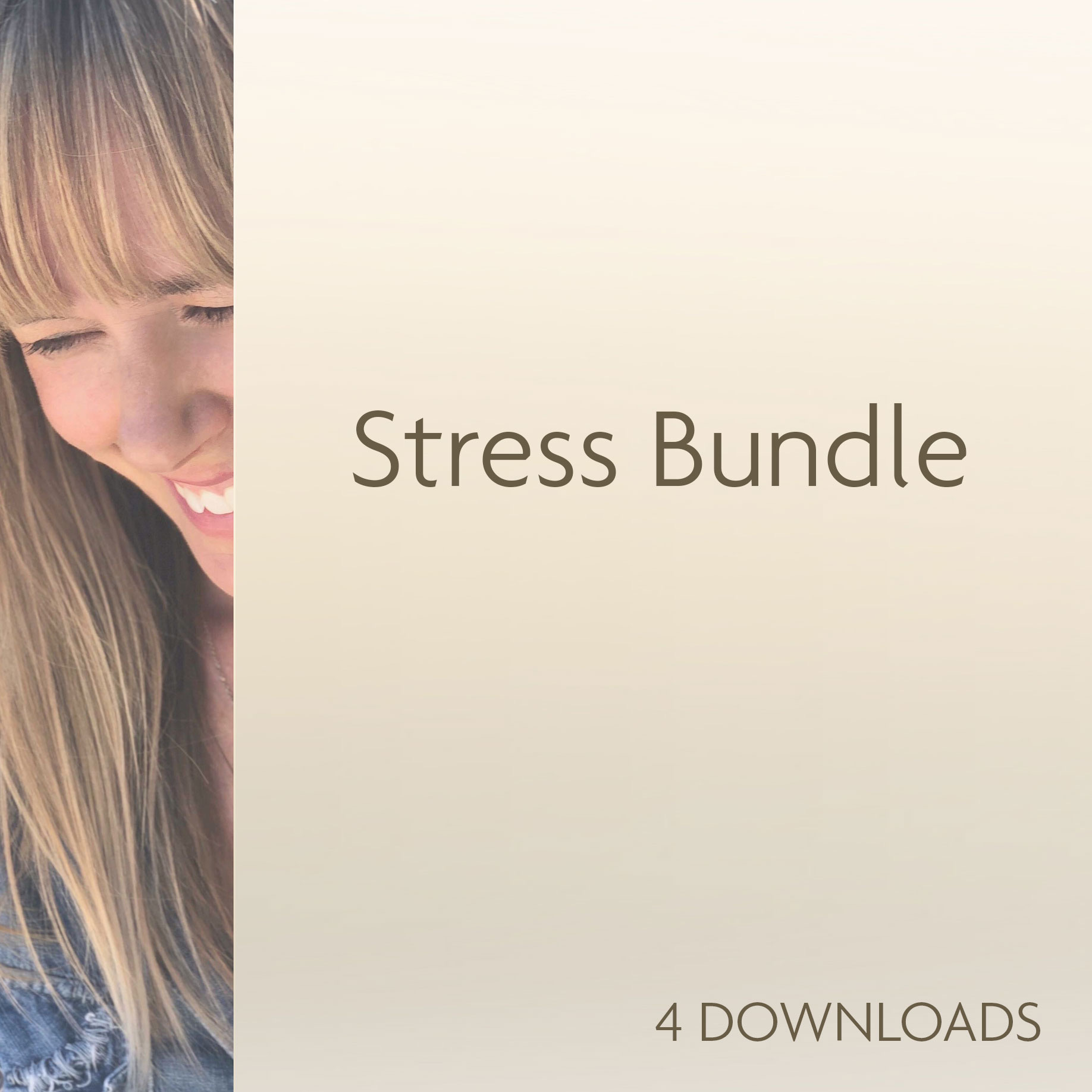 sale
Stress Bundle - 4 Downloads
SAVE 25% when you buy this bundle of all four downloads, and begin healing stress today.
Calming Beach
Cathartic Phobia Release
Protective Shield
Undo Fear
Calming Beach
Restore your mind, body, and spirit. Take a relaxing journey to a beautiful healing beach that you can go back to anytime you instantly need to feel calm and peaceful. This recording can be used before bedtime to generate a peaceful night's sleep.
Length: 27:00
Cathartic Phobia Release
Reclaim your freedom by releasing a phobia through regression. To the best of your ability, you will recall an initial sensitizing event—the first time you can remember experiencing the fear that resulted in the phobia. Have a pillow nearby for the catharsis. Feel the tremendous sense of relief, liberation, and healing that can come after a cathartic session.
Length: 27:05
Protective Shield
Diffuse all tension by giving you an easy, effective subconscious tool to use whenever you feel stress or are in the presence of someone who is stressed.
Length: 24:04
Undo Fear
Heal a specific fear or phobia through a mental movie visualization technique. Take control of your fears and experience the freedom that comes from overcoming the fears that held you back.
Length: 24:51
This recording is accompanied by healing background music that relieves stress and promotes your natural harmony.
NOTE: These recordings can be purchased from a computer or mobile device (iPad, iPod, iPhone, etc.). Once purchased, you will receive an email with a 24 hour access link to your download(s). If you are on a computer, clicking the Download link will download your purchase onto your computer. If you are on a mobile device, clicking the Download link will start playing the recording immediately, but will not download it onto your device. Because the link expires in 24 hours, we recommend downloading the MP3 onto your computer and then transferring it, or syncing it, to your mobile device. Recordings cannot be downloaded straight to your mobile listening device, but they can be listened to from your mobile device immediately after purchase for 24 hours. For a step-by-step guide on ordering and downloading the audio hypnosis files click here.
Important: Please read before using this audio download.
Hypnosis is a wonderful and rewarding tool for lasting change. If you have questions or concerns regarding the use of hypnosis for transformation, please click on my FAQ page.
This audio download can be listened to anytime: morning, afternoon, after work, before bedtime, and as often as you like.
Do not use while driving or operating machinery or any other time when alertness and focus is required.
Find a nice comfortable space where you can sit or lie down and not be disturbed while listening to this recording.
It is strongly recommended that this audio download be used with headphones, though it can be used without headphones.
You will enter deep relaxation. If you fall asleep, that's okay. Your subconscious mind never sleeps. It's always taking suggestions, so you will continue to receive benefit.
This recording is not recommended for people experiencing Schizophrenia, Multiple Personality Disorder, severe Autism, or other mental disorders.
Do not listen to this audio download while under the influence of illicit drugs or while intoxicated.
This recording is not intended as a substitute for professional medical or psychological treatment.
Use of this audio download is done so solely at the user's discretion and risk.
Hypnosis is a voluntary state. A hypnotherapist cannot make you do anything that you do not want to do. That is why it's important that you have made an active choice to address your current issues for this download to work effectively. Together, we can create healing.
Both Anxiety Versions
SAVE 25% when you buy this bundle of both downloads, and overcome anxiety.
Anxiety Free (Daytime Listening)
Anxiety Free (Nighttime Listening)